Michelle's talk focuses on her journey facing 100 fears and everything she learned along the way:
The root of each fear, breaking them down from 100 into 7 core fears
The origin of the fears by dividing them into: universal, cultural, personal
The natural process of facing fear
Her own set of tools to face the different fears
The possibilities on negotiating with fear and living a life beyond fear
The feelings and emotions she was overshadowing by not facing her fears
The power in sharing her courage to inspire others
The talk can be customized to touch on specific topics such as:
• Entrepreneurship / Leadership
• Social Media and Virality
• Feminism
Key Outcomes:
1. Introspection
The audience will look deep into their souls and analyze their personal fears.
They will learn and realize how their core fears have been obstacles throughout their lives.
They will contemplate the impact facing their fears could have in the future if they don't do something about it.
2. Inspiration
By seeing the evolution in Michelle's personality and the impact facing her fears has had in the way she approaches life in the present, the audience will feel inspired to take action on their own lives. "If facing your fears is scary, missing out on life is terrifying."
3. Reach
The audience will understand the power in sharing their own experiences facing fears to encourage people around them to go after their own. This is how Michelle's project has turned into a fearless movement, impacting millions of lives beyond those in the audience.
W O R K B O O K

Michelle developed an effective workbook to give away at her talks.
It includes 6 key exercises for the audience to take home and fill out as the first step towards a more courageous life.
REVIEWS
"It was absolutely wonderful meeting Michelle and having her present at TEDxHouston 2015.
Even though I knew she was nervous facing her 100th fear, you couldn't tell. Her talk was tremendously inspiring and insightfully put together. She was beyond well prepared and poured her heart into her message; everything you would ever want from a presenter. I honestly can't say enough good things about working with her as a TEDxHouston speaker. And, to top all of that off, her slides were beautiful. She's a talented designer and brave woman.I look forward to following along on all of Michelle's next adventures." –Kara Gray
"It was inspiring to see Michelle's talk at Google NYC about her 100 Days Without Fear challenge. She made it relevant to our daily lives; the audience left feeling empowered to face their own fears. Her talent shines! Her energy and enthusiasm are undeniable, and her visual designs were absolutely flawless. People were thrilled not only by having Michelle at Google, but also for introducing her project into their lives. We look forward to having Michelle join us at many more events." –Sofia Altuna
"Michelle Poler spoke at our CreativeMornings event in December and we were quite lucky to have her. A natural presenter with great enthusiasm, Michelle shared the story behind her 100 Days Without Fear project and had our audience laughing, clapping and nodding their heads along with her. She successfully mastered the balance of humility and confidence and presented in a truly entertaining way." –Lisa Cifuentes
"Michelle's presentation at Bayer provided insight to transform employees' mindset and perspective of their fears, from not even considering taking action to thinking "what's the best that can happen". Attendees also understood and learned the power in sharing their own experiences facing fears to encourage people around them to go after their own. Members of the WLI Workplace, Culture and Events team noted attendees continue to share their fear and new motivation to face it."
–Melissa Mudge & La-Tonya Lawrence, Women's Leader Initiative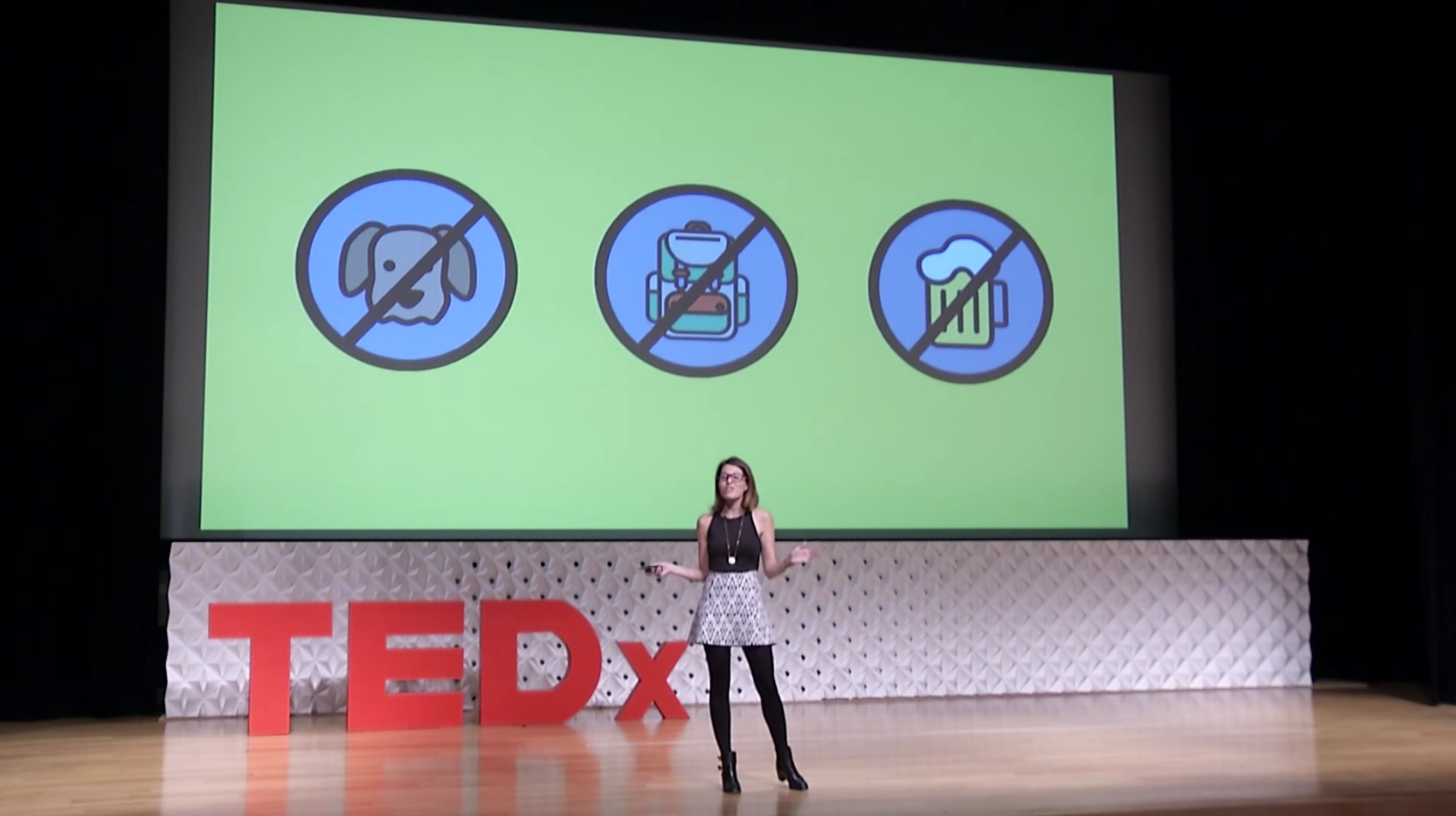 Check Michelle's availability: